Following the white supremacist rally in Charlottesville there has been a movement in the US to cleanse the south of it's memorials to the Confederacy. In one small Virginia town, there is a discussion around a more controversial piece of history where the decision of what should be done with it is less clear.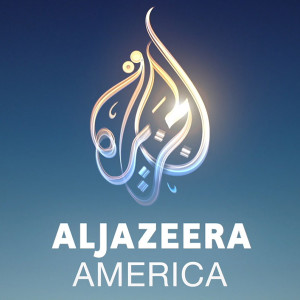 David was on the ground in Nepal for five months covering the evolution of a civil rights movement in Nepal whose self-destructive protests culminated into a national crisis. His report with Al Jazeera America broke when the negative effects of the protests had reached their nadir.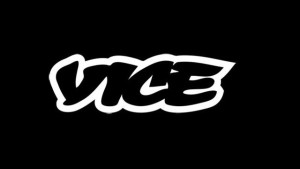 In the spring of 2016 David went trekked through the Himalayan foothills of Nepal to observe an ancient tradition of hunting for wild honey. His article was published in the September edition of VICE Magazine. The story that he pitched to VICE Media was made into a documentary which he helped produce in the field. This documentary went on to win a Webby Award in 2017.
David's reportage on the protests of marginalized Madhesi ethnic communities in Nepal was published online and featured in the November edition of VICE's print magazine.
The Madhesis have created a massive blockade along the Nepal-India border that has crippled the country's petrol supply and is making politicians re-think the way that the government treats the inhabitants of this region. This photoessay shows the effects that this blockade is having in Nepal's capital, Kathmandu.

The remembrance of WWII is quite different in South Asia than in Western countries, and as shown through this report, many are shocked to find the ways that some of these perspectives manifest on bookstands and national bestseller lists.
This story examines a trade of tree seeds in Nepal that is little-known internationally and that sometimes brings sellers tens of thousands of US dollars for individual seeds.
Contributions were made to VICE News in covering the deportation of Robert Penner from Nepal.

This article examines how one US city's attempt to memorialize fallen soldiers provides a window into our subconscious attitudes towards the inevitability of war.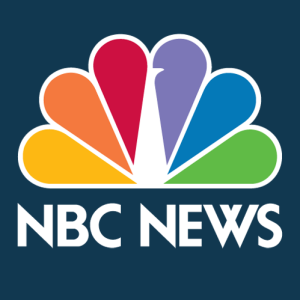 David published a two-part series with NBC News following a Nepali that has been living in Washington D.C. for ten years back to his hometown that had become ground zero for protests that had put the country in lockdown. In part I, we find that his trip back home would become much more than a simple visit home to visit his parents, but a mission to help save his homeland from self-destruction.
Part II explores abandoned cob-webbed classrooms that were shut down for over three months due to protests, and the attempts to move the city of Janakpur to more constructive means of bringing political change.

Earthquake relief in Nepal has been glacial. Over 10 months after the earthquakes that claimed the lives of nearly 9,000 over $4.1 billion in international donations had yet to be mobilized. This article with the Global Post reports.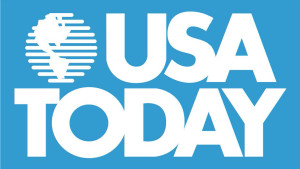 Earthquake relief in Nepal has been glacial. Over 10 months after the earthquakes that claimed the lives of nearly 9,000 over $4.1 billion in international donations had yet to be mobilized. This article with USA TODAY reports.

In the spring of 2016 David was based in the Balkans reporting on the migration crisis on the front lines of Greece. He camped out with refugees in Idomeni and Lesvos and collected stories of South Asian refugees that were included in this longform piece with Himal Southasian.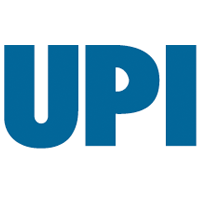 In March and April of 2016 David provided on-the-ground reportage on the Syrian refugee crisis in Greece.
David has experience living in Seoul, Korea (ROK), where he conducted interviews with defectors from the North (DPRK). The UPI published a five-part series on a selection of these interviews. Each story brings a unique face to the struggle of the Korean people.
Part I: Interview with a Former North Korean Government Official 
Part II: Interview with a Former Agricultural Guard in North Korea
Part III: Interview With a North Korean High School Student
Part IV: Interview With a North Korean Philosophy Student
Part V: Interview With a Dancer who Performed in the Pyongyang Arirang Festival
David's report on Nepal's petrol blockade provided coverage on protesters from Nepal's marginalized Madhesi community that were at the heart of the fuel crisis.
David spent two years living in a remote countryside village in Japan and published a piece documenting the harsh effects that depopulation can have on traditional ways of life. He remains devoted to the preservation and revitalization of traditional cultures throughout Asia.

In 2015 and 2016, national and international headlines referred to Nepal's Madhesi protests as a "fuel crisis," only focusing on the effects of community in Nepal's capital city, Kathmandu. In this piece with Columbia University's Journal of International Affairs, David asserts that Nepal is not an a "fuel crisis," but an "identity crisis," and that the answer to these problems lies in an acceptance of diversity.

For nearly half a year Nepal's discriminatory power structure has brought protesters on the street to question dominance based on ethnicity and caste. The Nepal media has provided a distorted window into these issues and has failed to inform the public of the struggle of these protests. David's piece in The Caravan analyzes specific examples of how and why.

While living in Nepal David wrote a monthly column for the Kathmandu Post.
In light of political and cultural unrest in Nepal after the promulgation of Nepal's constitution in 2015, David published a piece in the Post that put emphasis on Nepal's greatest strength: its diversity.

Pollution is one of the biggest problems that Nepal has been facing for decades. David published a piece expressing the importance of moving away from use and improper disposal of plastics in the Kathmandu valley.
Pressured by the US government, the Nepal government passed legislation in 1976 that restricted production of cannabis. 40 years later, it might be time to reconsider these policies.

This article examines the implications that the next president of the US will have on the rest of the world.
From Idomeni, Greece, this report takes a look at the echoes of the 2015 Nepal Earthquake and a world moving on to new crises.
This article takes a look at the film industry in Kathmandu and theories on how Nepali cinema can find greater development.

In the summer of 2007, David picked up an antique suitcase from a thrift store that appeared to have lived an interesting life under its previous ownership. Through accompanying David on his travels over the years, this suitcase made it across the world to the farthest stretches of the earth and led a new life that its previous owner probably never would have suspected. Beside the handle of this suitcase were the initials "E.W.B." printed in gold. Interested in finding out the previous history of this suitcase, David wrote a human interest piece  to find out who E.W.B. might be.
He received a wealth of responses from the city, and published a follow-up piece that shared some of these responses.